UQG American Heroes Project 2018


Step 1 – Buy a $5 Fat Quarter from your area representative
(listing in the Beeline)

All proceeds from the sale of the fat quarters will be donated to
the Wounded Warrior Project


Step 2 – Make a 12-1/2" unfinished block (

12" finished

) using a portion of the FQ purchased and fabric of your own.

Step 3 – Turn in your block at Quilt Fest 2018


Blocks will be voted on and prizes will be awarded at Quilt Fest!


The blocks will then be sorted and divided into groups. We will ask members to sign up and take a group of blocks to make them into a quilt for Quilts of Valor. Directions will be provided at that time. Please consider piecing a Quilt of Valor from these blocks or donating your time quilting or binding a quilt.


We would like to show the finished quilts at Quilt Fest 2019


Please take a moment and help us do a small thing for those that have and are protecting our nation from those out there that are trying to destroy our freedom. Thanks for your support.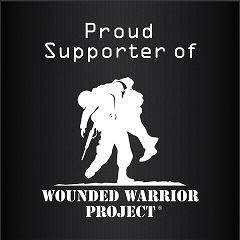 Questions about this project can be directed to Jill Cox and/or Kathy Gardner.
Contact information can be found in the online member's directory.